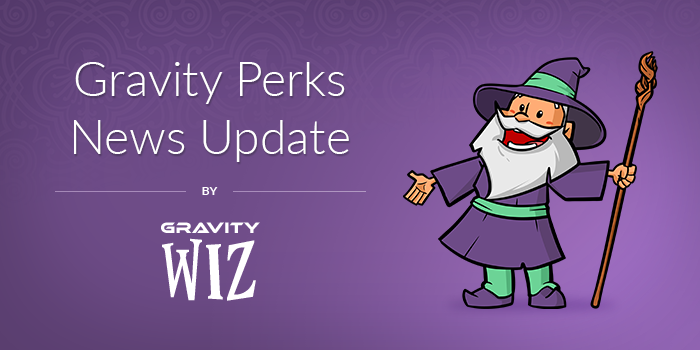 Gravity Perks features
A suite of 29+ essential add-ons for Gravity Forms with support you can count on.
Create forms within forms for better management of complex forms. Formception!
Create flexible, conditional pricing for your Gravity Form product fields.
Limit which days are selectable for your Gravity Forms Date Picker fields.
Allows Date fields to be used in Gravity Forms conditional logic.
Make Gravity Forms more eCommerce-friendly with support for Tax, Discounts, and Subtotal fields.
Generate unique IDs (i.e. reference numbers, codes, invoice numbers, etc.) on submission for your Gravity Form entries.
Limit how many times a choice may be selected for multi-choice fields (e.g. Radio Buttons, Drop Downs, Checkboxes, etc).
Add a simple submission preview to allow users to confirm their submission is correct before submitting the form.
Navigate between form pages quickly by converting the page steps into page links or creating your own custom page links.
Limit the number of entries that can be submitted by almost anything (e.g. user, role, IP, field value).
Adds support for Gravity Form merge tags in your post content.
| | |
| --- | --- |
| Version | 2.2.7 |
| Nulled | |
| No public feed | 0 |
| Download Category | Plugins |
| Author URL | https://gravitywiz.com/ |
| Number | |
| Slug | |
| Changelog | |
| Gpl Instructions | |